| | |
| --- | --- |
| "What makes Alice Wu's debut so pleasurable is its easy rhythms, its sly juxtapositions, and its relaxed but funny performances. A generous straight man, Krusiec gives the film emotional heft...."---Slate | |
Hey Everyone,
It's hot hot hot in LA and I'm sweatin' like I was back in Taiwan! I just finished a film called LIVE starring Eva Mendes. I had a blast on it and I just worked with a really talented director named Bill Guttentag. Check out his documentary TWIN TOWERS which won an academy award a couple years ago. Currently, I'm guest starring on a TV show called Stand Off which will air in the fall. I don't know if it will go abroad but it will most likely be in the states. Lynn and I just saw each other over the weekend and we stuffed our faces at the Project by Project Annual Food and Wine Tasting which was divine. I think I had no less than 40 sample plates. Yum. (Food is still best in Taiwan)
I'm waiting to hear on one more really exciting project and I will let you know as soon as it is official. I also attended a beautiful wedding for Welly Yang (www.welly.com) and his new bride Dina Morishita. Congrats Dina and Welly!
OKAY, stay outta trouble boys and girls and be good to one another.
Peace.
Love,
Michelle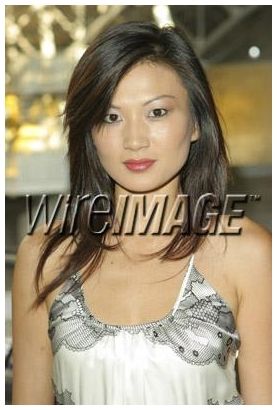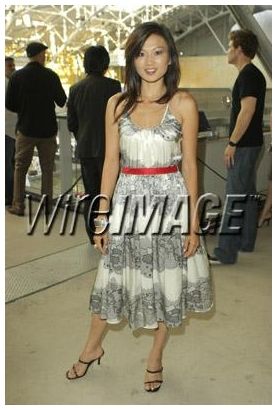 Source: WireImage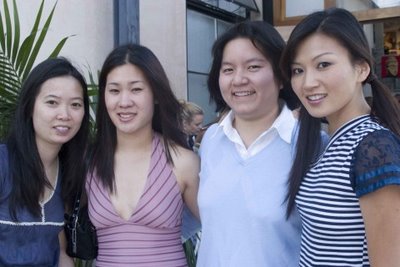 Photos by
Kristine Ambrose
Hey Everyone
Wednesday, July 05, 2006
Hey Everyone,
This Saturday night if you are in Los Angeles. Here's an opportunity for you and I to meet! My theater company is throwing a huge fundraising party. I will be one of your servers for the evening!
If you know of anyone who might be interested in a fun night of food, drink, dancing and laughs, please consider donating to my theater company this Saturday night, July 8th with your purchase of a $100 ticket. You can email Miranda@apartmenta.org for information. All proceeds go to this year's theater productions by Apartment A.
Labels: events