| | |
| --- | --- |
| "What makes Alice Wu's debut so pleasurable is its easy rhythms, its sly juxtapositions, and its relaxed but funny performances. A generous straight man, Krusiec gives the film emotional heft...."---Slate | |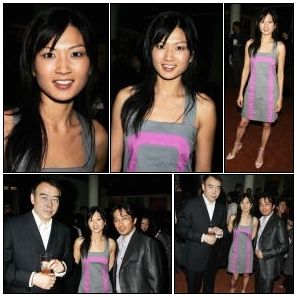 Michelle & Lynn將於L.A.時間2006/05/05(五) 6 p.m. - 7 p.m.、台灣時間2006/05/06(六)9 a.m. - 10 a.m.,舉辦一場online chat,其它國家的fans請自行換算時間,並請自行注意是否有日光節約時差之問題。

活動時間僅一小時,有幾項規定,亦請各位務必遵守:
1.本次活動將以全英文進行,所有要問的問題請事前準備
2.全程由Michelle & Lynn決定發問權
3.過程中,每人可問Michelle和Lynn各一個問題,若有多餘時間再讓大家盡情發問
4.聊天進行中如果有要與其它fans聊天的話,請以悄悄話的功能進行
5.請勿於聊天過程中send悄悄話給Michelle or Lynn
6.嚴禁無禮及不當之問題及行為
7.聊天室當天將於活動開始前10分鐘才會開放
8.聊天室僅能容納50個人,請自行把握時間。

P.S Michelle跟Lynn會同時參與這次聊天,不像上次只有Michelle一人,我不敢想像會有多亂,但請大家潔身自愛...如有違反上面規定者,管理員及助理管理員皆有權將你踢出聊天室。

There will be an online chat with Michelle & Lynn on 2006/05/05 Fri 6 p.m. - 7 p.m. (L.A's time) --- 2006/05/06 Sat 9 a.m. - 10 a.m. (Taiwan's time),Fans living in other countries please convert the time by yourself.

The duration of the activity is one hour. Please follow these rules:
1. Please use English during the chat session, and prepare your questions beforehand.
2. Michelle & Lynn decide which question they want to answer.
3. Due to time condition, each person can have one question for either Michelle and/or Lynn. Only if we have spare time.....
4. If you want to send messages to your friend during the chat, plase use "whisper" function.
5. Please do not send private messages to Michelle or Lynn during the chat session.
6. Impolite behavior, words, and questions are prohibited.
7. The chat room will be opened -- 10 minutes before the chatting time.
8. Due to the space of the chat room, only 50 lucky fans can attend this activity.

P.S- This time Michelle & Lynn are attending this activity with us. If anyone breaks any rule, chat room manager and asst-manager have the authority to kick you out of the chat room.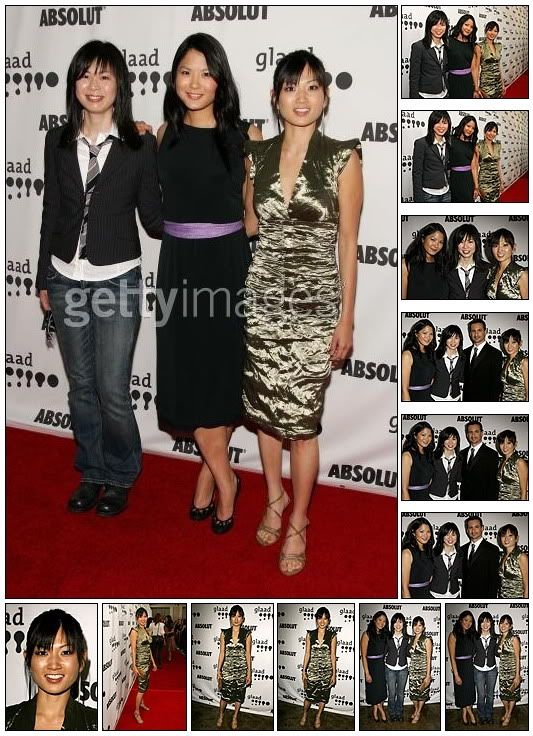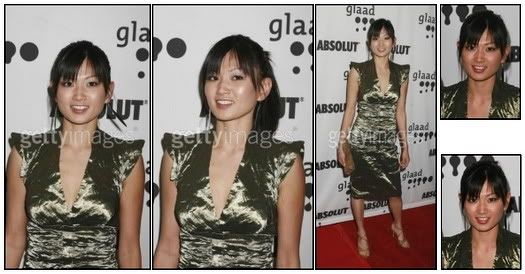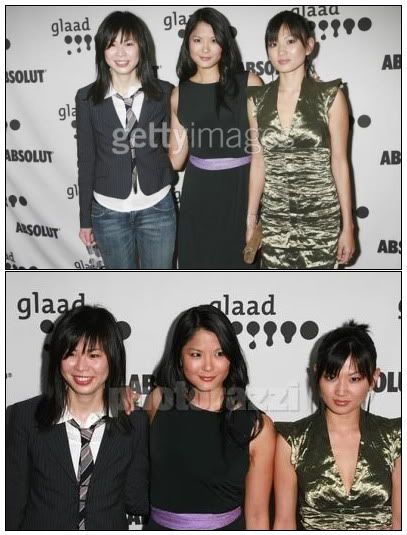 source:WireImage 、 Getty Images 、 Photorazzi & glaad

Okay, so I have to admit, I was thrown for a loop and I don't know if this is temporary or not but what the hell... Hi Lynn fans! Surprise surprise!
So, I just came back from a kickass time at ITASA at U of I and I gotta hand it to those guys - you know how to throw a Barn Dance! And that hay ride, it was spectacularly - circular. HA! Stay tuned for incriminating pictures....
I had a great time getting to know everyone. A big shout out to my Taiwanese brothas and sistas who partied with me. I can't wait to see what you guys do next...until then, zai jian and keep the fires burnin.
Remember, you are truly GREAT.
YEE-HAW,
Michelle
------------------oOo------------------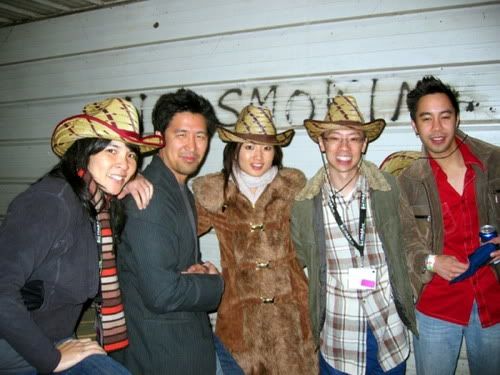 Speakers include from left to right: Karen Lin Producer, Will Tiao Producer/Actor, Michelle Krusiec Actor, HoChie Tsai ITASA founder, Wesley Du Writer/Actor.
Labels: events, messages, photos