| | |
| --- | --- |
| "What makes Alice Wu's debut so pleasurable is its easy rhythms, its sly juxtapositions, and its relaxed but funny performances. A generous straight man, Krusiec gives the film emotional heft...."---Slate | |
Hey everyone
Tuesday, December 27, 2005
Hey everyone,I'm so sorry I left Taiwan without arranging a fan meeting.
I intended to do so, but with the holiday schedule and my travel schedule - I was unsuccessful.
I wish I could answer everyone's questions posted on this blog, but please know that I try to visit this site often and appreciate all of your specific comments.
Please try to purchase legal dvds rather than bootleg copies and I will be sure to keep you up to date with more information.
Please take care,continue to express yourself and always make decisions based on happiness rather than expectations.
xoxo,
Michelle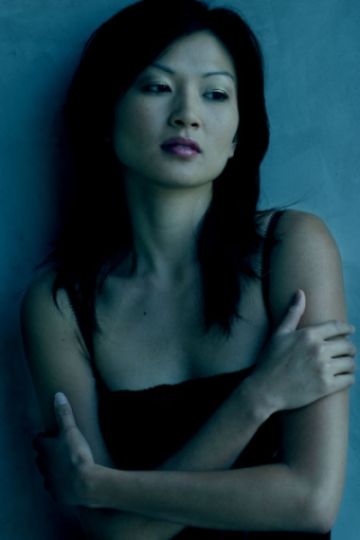 Michelle
2005/12/28
photo by Mimi Haddon
記者曹玉玲/台北報導
「面子」女主角楊雅慧悄悄回台參加妹妹婚禮,並和侯德健密會,可望演出四千萬美金預算的魔幻大片「白蛇傳」?
妹妹步紅毯 祝福滿滿
楊雅慧以「面子」逐漸在台、港打出知名度,日前她為了妹妹楊又蓉的婚禮再度回台,同時也積極尋找台港經紀人的可能性。上禮拜五她在友人的安排下飛往香港參加「情義我心知」的首映,和唐季禮、林建岳、彭浩翔都見了面,留下未來合作的可能性。
國語講得愈來愈流利的楊雅慧表示,台灣是她的故鄉,台灣電影又在國際上發光,若是能回來台灣拍片,對她而言無疑是另一個發展舞台,因此美國經紀人也鼓勵她在台港找經紀人,這陣子已陸續和多名製片、經紀公司會談。
至於和侯德健密會, 是否代表將演出「白蛇傳」?楊雅慧急忙撇清說:「我和侯先生只是碰面認識而已。」侯德健則表示,楊雅慧的確很符合該片要找的女主角人選,「我們一定要找以英語為母語的華人女星,以楊雅慧的成績,我們的選角經理一定會主動和她聯繫。」
除了回來一探演藝事業可能性,楊雅慧這次回來最大的目的就是參加妹妹婚禮,問她看到妹妹嫁了,是否也燃起想婚的念頭?她笑說:「有一點,但是要找到對的人要花好久時間。」楊雅慧透露美國男友,在金馬獎頒獎期間還特地飛來台灣四天看她,小兩口目前感情穩定,婚事就先擺一邊囉。
【2005/12/27 自由時報】
【剪報詳見論壇】
Labels: other
Dear Fans
Thursday, December 22, 2005
Dear Fans,
A big shout out to Malaysia, Singapore, China and Canada! Thanks everyone for checking this site out and givin' me all your good energy and vibes. I gotta tell you, it all helps so please don't think it goes unappreciated. I love to log on and hear what you guys have to say so I hope you continue to express your thoughts.
HAPPY HOLIDAYS wherever you are in the world and I hope you find yourself in the merriest of spirits and knee deep in sweets and goodies!
Love,
Michelle
Labels: messages
Labels: multimedia
Hi everyone,
Thanks so much for continuing to stay interested in my work. It is really cold in Taiwan right now and I am trying to stay warm. I'm so surprised that it is this cold!! I'm here for only a few days to shoot a magazine interview for Bazaar. Keep an eye out for it next month.
You guys are the best and thanks for your continued support with Saving Face. Also, I'm going to revamp my website because of all of the interest recently so keep checkin in with that.
Big Smile and lots of Love,
michelle
Labels: messages
Date ______________box office_______ total box office_____ranking
2005/11/26(Fri) ______$100000________$100000____________8 
2002/11/25(
Sat
) ______ 170000 _________270000 ___________8
2005/11/27(
Sun
) ______ 130000 _________400000 ___________8
2005/11/28(Mon) ______ 49290 _________450000 ____________7
2005/11/29(Tue) ______ 60720 _________510000 ____________8
2005/11/30(Wed)______ 59260 _________570000 ____________8
2005/12/01(Thu) ______ 57440 _________630000_____________ 7
2005/12/02(Fri) _______ 69670 __________700000 ____________7
2005/12/03(
Sat
) ______100000 _________800000 ____________9
2005/12/04(
Sun
)_______ 79290__________880000___________10
2005/12/05(Mon)_______ 31110__________910000___________8
2005/12/06(Tue)_______ 31770__________940000___________8
2005/12/07(Wen)______ 32220__________970000___________8
2005/12/08(Thu)_______ 36400__________1010000___________8
2005/12/09(Fri) _______ 32890__________1040000___________13
2005/12/10(
Sat
)_______ 52340__________1090000___________14
2005/12/11(
Sun
)_______ 45930__________1140000___________14
2005/12/12(Mon)______ 17750__________1160000___________14
2005/12/13(Tue)_______ 18360__________1180000___________14
2005/12/14(Wen)_______ 8270__________1180000___________17
2005/12/15(Tue)_______ 8990__________1190000___________17
2005/12/16(Fri)________ 7830__________1200000___________15
2005/12/17(
Sat
)_______ 23620__________1220000___________14
2005/12/18(
Sun
)_______ 18070__________1240000___________16
2005/12/19(Mon)______ 6440__________1250000___________13
2005/12/20(Tue)_______ 5100__________1250000___________15
2005/12/21(Wen)_______ 6770__________1260000___________15
2005/12/22(Tue)_______ 6740__________1270000___________17
2005/12/23(Fri)________ 2510__________1270000___________22
2005/12/24(
Sat
)_______ 10780__________1280000___________16
2005/12/25(
Sun
)_______ 7440 _________1290000___________18
Labels: other
Dear Fans,
I would like to say thank you for helping Saving Face reach beyond expectations for this weekend's box office.
It means a great deal to me to have your support and I just wanted to take a moment to say thank you, thank you!
Please continue to spread the word and I will be sure to come back to Taiwan as soon as I can!!!

Giant hug, michelle
Source:ICRT
Labels: multimedia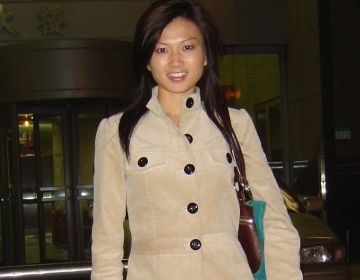 Michelle
2005/11/30
photo by Grace
Labels: photos
Labels: multimedia